Summer's Shadow Cover Reveal
Hey y'all!It's Grace and I'm checking in from Interlochen to reveal something that I'm very excited about. The cover to Craig MacLachlan's Summer's Shadow was revealed today! I actually edit a different series for Craig and he's a good author friend of mine so I'm so excited that the cover was finally revealed. He's a wonderful person and writer, and I couldn't be happier for him!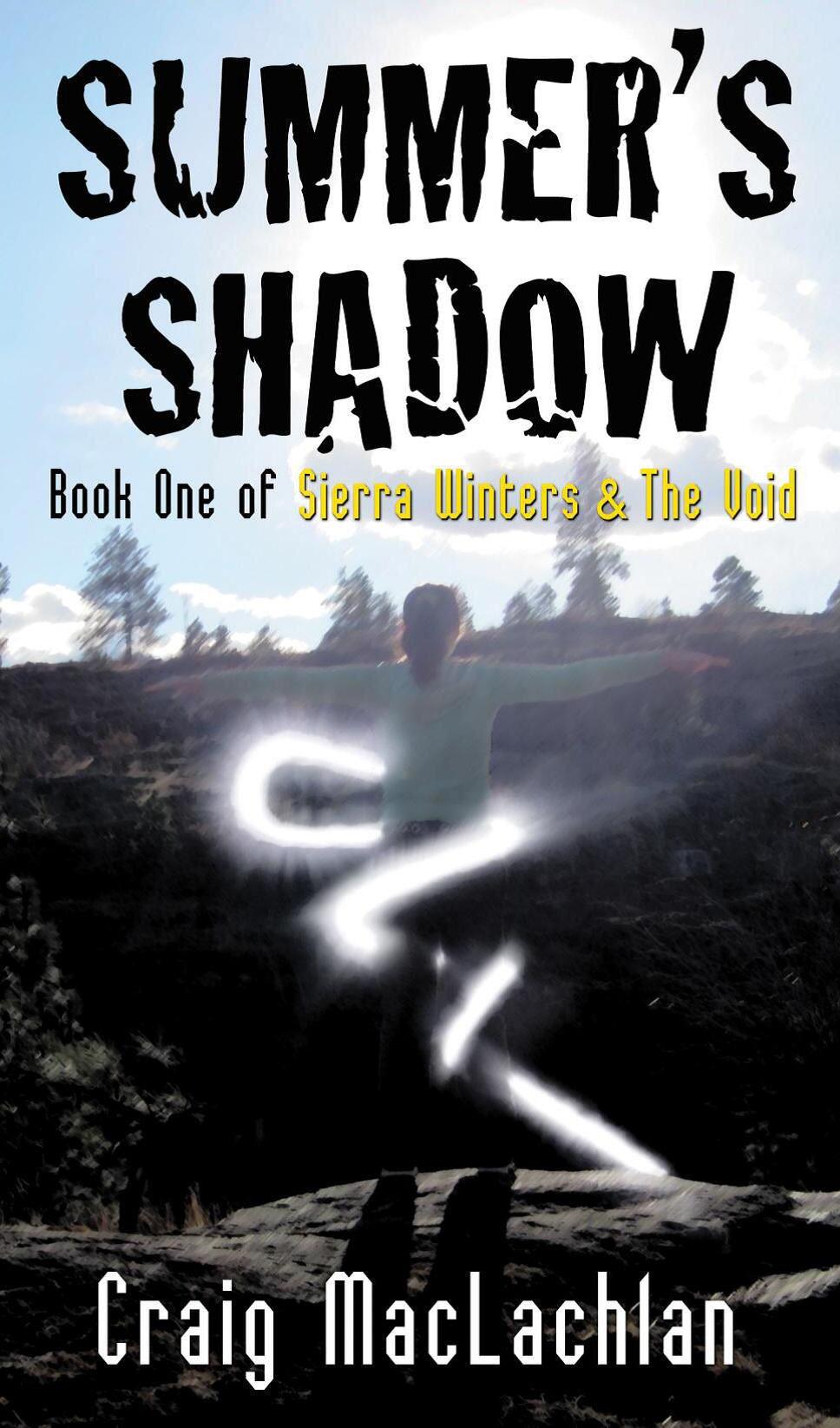 When seventeen-year-old Sierra Winters watches her body sink to its death, she realizes a shining silver cord connects her two halves together, but it breaks off from her bellybutton, sinks with her body, and then everything changes when a mysterious boy saves her life.Sierra Winters and the Void: Summer's Shadow is a YA paranormal-fantasy about Sierra Winters who discovers The Void, a realm filled with mystery, intrigue, danger and love. Sierra's life is already complicated enough when she's kidnapped, almost dies, obtains powers she can't comprehend and has a psychopath from The Void who can manipulate his surroundings into a sickening Rot, hunting for her cord. Sierra's only bright spots are her two best friends and the handsome blue-eyed boy she yearns for, but can't be with because she doesn't know how to willfully leave her body and enter his realm - until she discovers that he has secrets of his own...
[youtube=http://www.youtube.com/watch?v=HsxYednieio]
Summer's Shadow will be released by MediaAria CDM in Spring 2014. To read more about Summer's Shadow, click here. You can follow Craig on his Twitter here!